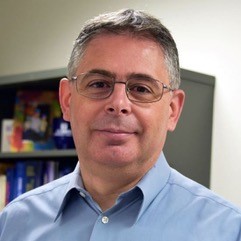 Message from the Department Head of Pathobiology and Veterinary Science
The Department of Pathobiology (disease biology) is the leading infectious disease and diagnostic unit on the Storrs campus. Our research focuses on microbiology (including bacteriology and virology), pathology, and immunology. We are home to the Connecticut Veterinary Medical Diagnostic Laboratory (CVMDL) and the Center of Excellence for Vaccine Research (CEVR).
The Pathobiology (PATH) undergraduate major offers three concentrations areas: (1) a Pre-Health concentration for professional careers (Veterinary, Medical, Dental, and Physician Assistant schools), (2) a Global Health concentration for students with an interest in Public Health and One Health careers, and (3) a Medical Biotechnology concentration for students interested in careers with the biomedical/biotech industry, as well as research hospitals and medical centers.
The major is based on life-transformative and experiential learning educational experiences comprising the START Program for freshman students to engage them in the major, explore future careers, and develop essential professional skills from the start (their very first semester), and the PATHWAYS Program offered every semester for all sophomore, junior, and senior students that focuses on experiential learning activities targeting job training and resume building.
I encourage you to explore our department, including our undergraduate, graduate, research, and service programs.  Welcome to Pathobiology!
- Paulo H. Verardi, Department Head and Associate Professor