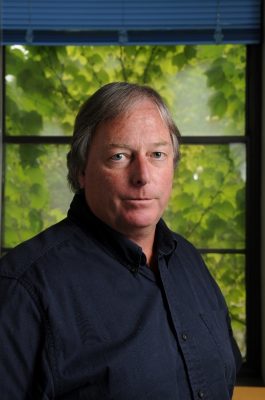 Message from the Department Head of Pathobiology and Veterinary Science
Pathobiology and Veterinary Science is highly regarded for its undergraduate and graduate programs. Our undergraduate curriculum is designed for students preparing to enter medical (Pre-Med), dental (Pre-Dental), veterinary (Pre-Vet), or graduate schools. Students are mentored by faculty who are cutting-edge professionals in their respective fields. Under the umbrella of Pathobiology, our MS and Ph.D. graduate degree programs have areas of concentrations in bacteriology, pathology, and virology.
We provide educational experiences and extensive student mentorship to develop the professional skills necessary for our students to transition into productive research careers. Our research profile focuses on infectious diseases of animals and humans, vaccines, veterinary pathology, and wildlife diseases. Many of our faculty are members of the Center of Excellence for Vaccine Research (CEVR), which provides a unifying consortium for vaccine research at UConn.
The department also provides service to the university and citizens of the state of Connecticut through integration with the Connecticut Veterinary Medical Diagnostic Laboratory, which provides students with opportunities in clinical pathology and laboratory diagnostics. Together, Pathobiology and Veterinary Science provides high quality academic, research, and work opportunities that are truly unique on the Storrs campus, and it stands at the forefront of One Health Initiative at UConn.
- Steven J. Geary, Department Head and Professor