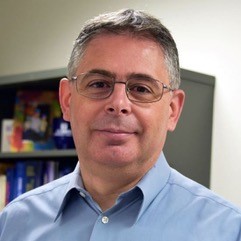 Message from the Department Head of Pathobiology and Veterinary Science
The Department of Pathobiology (disease biology) is the leading infectious disease and diagnostic unit on the Storrs campus. Our research focuses on microbiology (including bacteriology and virology), pathology, and immunology. We are home to the Connecticut Veterinary Medical Diagnostic Laboratory (CVMDL) and the Center of Excellence for Vaccine Research (CEVR).
The Pathobiology (PATH) undergraduate major offers three concentrations areas: (1) a Pre-Health concentration for professional careers (Veterinary, Medical, Dental, and Physician Assistant schools), (2) a Global Health concentration for students with an interest in Public Health and One Health careers, and (3) a Medical Biotechnology concentration for students interested in careers with the biomedical/biotech industry, as well as research hospitals and medical centers.
The major is based on life-transformative and experiential learning educational experiences comprising the START Program for freshman students to engage them in the major, explore future careers, and develop essential professional skills from the start (their very first semester), and the PATHWAYS Program offered every semester for all sophomore, junior, and senior students that focuses on experiential learning activities targeting job training and resume building.
I encourage you to explore our department, including our undergraduate, graduate, research, and service programs.  Welcome to Pathobiology!
- Paulo H. Verardi, Department Head and Associate Professor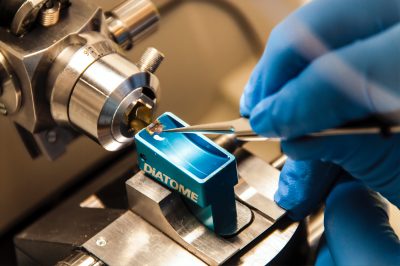 Mission and Vision
The Department of Pathobiology and Veterinary Science is the center for infectious disease research on the Storrs Campus. It consists of several units, including pathology, microbiology, virology, immunology, bacteriology, wildlife diseases, and extension. The Department is responsible for teaching, research, and extension programs concerned primarily with pathology and infectious diseases of humans, agricultural animals, companion animals, laboratory animals, and wildlife.
The general mission of the Department involves the study of disease processes that affect humans and animals.  The department has active undergraduate and graduate teaching programs. It is involved with research in many areas of pathophysiology, much of which is externally funded and provides service to the University and citizens of the State through the Veterinary Medical Diagnostic Laboratory.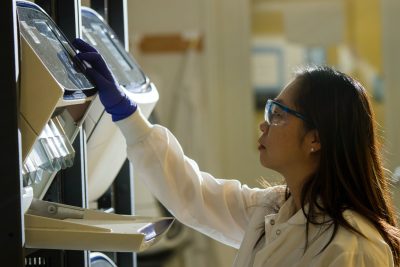 Centers
The Center of Excellence for Vaccine Research (CEVR) is a major research center that stems from this department. Basic and applied vaccine research is conducted by many of the labs under CEVR in this department and others. The Department participates with the Connecticut Department of Agriculture in housing and operating the Connecticut Veterinary Medical Diagnostic Laboratory (CVMDL). This laboratory is involved in monitoring the health status of the State's animal population.  Pathobiology also houses the Northeast Research Center for Wildlife Diseases which conducts diagnostic services and research on wildlife in the northeast region. The Department is actively involved in all portions of the Land Grant mission. The Department is an affiliate member of the Association of American Veterinary Medical Colleges.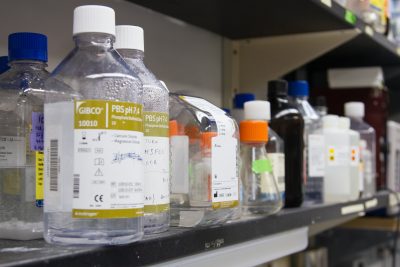 Participation
The societal issues that the Department of Pathobiology and Veterinary Science is addressing are:
Human infectious diseases and vaccine development.
Public Health, Food Safety and Zoonotic Disease. This includes animal diseases transmissible to humans such as Rabies, Lyme disease, and Salmonella.
Animal Diseases. This includes diseases of farm animals, pets, poultry, and wildlife. 
The Department of Pathobiology and Veterinary Science is active in all three areas. We are committed to the three mission areas of UConn: teaching, research, and public service. Our public service is offered through diagnostic laboratory and extension services.